The following comments were written by past clients who have worked with Pollin through the years. They began their journey just as you are now ... looking for answers to the issues that you wish to be free of.
You will notice that names have been omitted unless specific permission is given by the client to include the name. Due to the nature of my work ... anonymity is important. This is especially so for some who hold prominent positions globally. Pollin understands the need to keep a low profile and appreciates your testimonials while maintaining your privacy.
These testimonials were given with the understanding and intention to inform and encourage those who are considering a change and who have yet to embark on their own journey into Selfness. They were given because each of these individuals knows what it is like to be at the brink of change.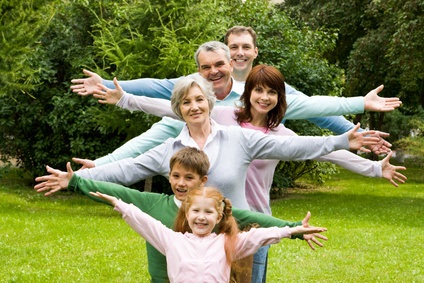 Note 1: All clients were asked to chose to use their initials or first name to ensure that they remained anonymous to respect their privacy.
Note 2: To avoid confusion, all references to Pauline or Po Lin has been changed to Pollin.
Life Advancement - Health - Wellbeing - Life Balance - Spiritual Coaching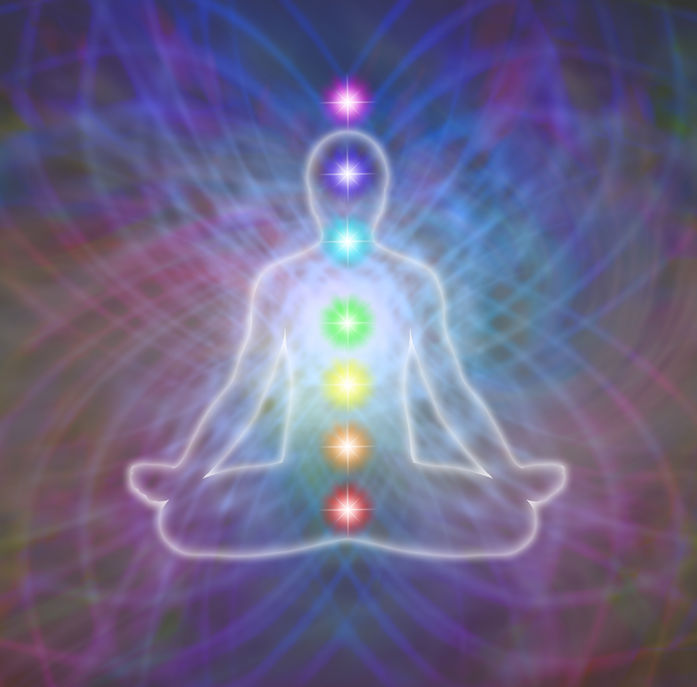 Spiritual Awakening
"My experience with Pollin has been incredible. She has helped me understand my awakening process.
Before her sessions I was in a state of confusion about the things that were going on in my life. After her sessions I felt calmer and reassured that everything I was going through was exactly as it was meant to be.
Now I live with the knowledge that the process of awakening is what all of humanity goes through. And realizing what your own process is, is what makes it fun.
Pollin's wisdom will always be a part of my life. Thank you Pollin." N.T. (Auckland)
Re-Emerging Selfness

"I really would like to thank Pollin for her ongoing and full support on my "Selfness" journey, through all my struggles and tantrums.

It has been a tough journey so far but thanks to her encouragement and support, I've kept on walking. And when I reach those "sunny " spots, I'm glad I did!

Her insights and knowledge - which, at times, I doubted - are abundant and true.

Her patience and support, infinite and compassionate. You will truly be in good and safe hands with her.

One thing I "saw " was, that most "therapies", or better, nearly all of them, do not address the root, the truth. Pollin's work does,trust me!" M.R. (Auckland)

Life Clarity
"I came to Pollin over a persistent feeling that something in my life was not right. I felt as though my life was looping, replaying the same events again and again, and I couldn't understand why. I was stuck looking at the past and trying repeatedly to reconcile it without success.

My sessions with Pollin were immediately effective and intensely powerful. I was not able to meet with Pollin in person, but rather attended the sessions over Skype, which was no less powerful. Even after only talking to her for the first time, things began to change.

Having had only two sessions with her, the loops I was stuck in have collapsed and my past is behind me - where it belongs! It has been an unforgettable and lasting experience that has had me finding more and more of myself, and loving every piece.

For anyone who cannot see Pollin in person, nothing is lost through having the sessions over Skype. All the changes you find yourself making are fully supported; Pollin is amazingly attentive and is always prepared to talk if there's something, however big or small, bothering you. It is a wonderful environment to make changes in and I would recommend it to anyone wanting change in their life!

Thank you so much for everything Pollin!" K. T. (OE in Japan)

Lack of Direction in Life and Shyness
"Pollin dealt with me and my issues with care and respect. She challenged me NOT to settle for a mediocre life, but a life full of financial security, family, friends and most of all, working towards my goals and aspirations instead of living day to day in the past.

For years, I have always been a shy person with no direction in life, living day to day in fear ... until I found 'POLLIN'. My self esteem and confidence have improved. I am not just thinking about IT ... I am actually putting myself out there. I have a life plan, my future to strive for and I take pleasure in completing tasks I set out to do.

I would refer any of my friends and family to Pollin because she is a person you can trust. She won't judge you for who you are or what you have done.I would recommend Pollin to anyone who is serious in wanting to change their lives.

Pollin was always kind and considerate and never judged me. Pollin made every session warm and safe at all times.I came in to get courage and I also got direction, set life goals to be financially secure and to live a full and normal life. Thank you Pollin." John

Loss
"I don't know what it is. I feel that I can tell Pauline things that I have never told anyone else before." E.

Self sabotage. Stuck in life - emotionally, financially and mentally
"I felt very comfortable relating my confidences to Pauline. Pauline has a clever knack of getting to the heart of deep-seated problems." P.M.

Professional blockage
"Thank you for your help. I feel as if you have given me a kick start on my journey. Things are flowing well and I am again in touch with my inner self. Everything has healed and I am feeling wonderful." B.S.

Bedwetting
"Thank you so much for your help with assisting my daughter with staying dry at night. It has been very successful and we are both feeling very happy about this outcome. Thanks heaps." D.M.

Relationship problems - Marriage, family, work, social etc.

Family problems
"As I already recommended my son to see Pollin, I trust Pollin and hypnotherapy. She never offends clients; she carries on the therapy with very calm and gentle way. I felt very comfortable when I was being given therapy by her. I found that I had not faced my true-self. I could listen to my voice after the therapy given by Pollin. I feel more positive and stronger inside myself." A.O.
Marriage separation
"The few days before I saw you, I was feeling so depressed. I don't know what happened. After I spoke to you that day, I went home and had the best sleep in a long time. When I woke up the next morning, I felt so strong and happy. I have finally been able to leave my bitter experience with my ex-husband behind me. I am not affected by it anymore. I don't know how it happened, I just know I feel so happy and free now. Thank you Pollin." P.C.

Relationship problems
"I don't know if you realise the magnitude of what that one word has done for me. Thank you so very much Pollin." G.G.
Relationship difficulties
"Pollin's guidance and wisdom has helped me so much in various ways. Due to her uniquely calming, understanding and gentle nature, I found her easy to confide in and I always felt enlightened after spending time with her." J.W.

Withdrawal from social environments and boredom
"Before the visits, I felt my life was not motivational. Every weekday I was looking forward to Friday. Likewise each day I was waiting for the clock to strike at 4:30pm for me to leave the office. After the visits, my life has improved in many ways. I start to be more appreciative and become more enthusiastic to walk on this journey of my life. The therapy is working very well for me. You have awakened my subconscious mind. Thanks to Pollin." A.P.
Addiction - Substance abuse, Behavioural management

Gambling
"If something is troubling you, having a session with Pollin is definitely worth it." N.T.
Drug dependency - Addiction to P
"I went to Pollin for treatment for a few problems I was having in my life. My main concern was my addiction to P.
I felt I had no control over my life anymore and was desperate to find a solution. I had been carrying around a lot of emotional baggage and felt very lost.We got straight on to my issues the first appointment I attended.

We covered everything needed and some. I've learnt so much from Pollin about myself and understand so much more. My life has done a complete 360. I saw and felt positive changes in myself immediately.I am not only cured from my addiction but I have no desire to ever return to that way of life again. I now feel alive and fulfilled. I'm happy and back in love and smile so much more.

My first impression of Pollin was fantastic. I felt very comfortable and at ease with her. She made me feel very relaxed and I also felt a strong feeling of trust. Pollin's office became a safe place to go, I always looked forward to appointments. Pollin has a very gentle and kind way about doing things.I never thought for one moment that I would only need five appointments.
This treatment works really fast its incredible.Pollin always had a very professional approach towards me. I felt respected at all times and I found it very easy to talk to Pollin. Because of the issues I brought up, I never once felt she was judgmental.I went into my sessions with a positive attitude every time and always came out smiling. Pollin has a calm and gentle approach in therapy. I never felt any pressure and always enjoyed my sessions.I would without doubt refer anyone to Pollin. I believe in this therapy, I am proof. It really works. I would not hesitate. I think the treatment was very good value for money.

The part I like most is the time frame. I have come so far in such a little time. Five appointments to be exact.

Pollin helps you understand and have a more open mind. I would rate Pollin's practice as a 10 out of 10. I appreciate everything Pollin did to help me. I felt truly blessed to have had treatment with her.Fate led me to find Pollin's advert in my local newspaper. It has changed my life for the best. I now know I can move forward in my life towards a happier more rewarding future.

Thank you, Thank you, Thank you." S.G.

Weight management
"I feel more sure of my abilities and am moving forward into the future. You have helped me be more confident in myself. I am more aware of my eating habits and am able to regain control of them. Thanks Pollin." B.H.

Weight problem and Relationship issues
"When I first went to see Pollin, I went because I've had a problem with my weight for years, but as our sessions progressed I soon realised there was so much more involved. My weight was just a small piece of the jigsaw. I started changing things in my life and the pieces started falling into place, without even trying.At first I was a bit apprehensive and was doubting whether this treatment would help but after the second session I changed my mind. Everything has changed and improved for the better. By being true to myself. I am so excited about the future and I look forward to moving ahead. The other best thing I discovered was I found out who the real me is.Kia ora to you Pollin and God Bless." Sue

Depression, Anxiety, Phobias and Panic Attacks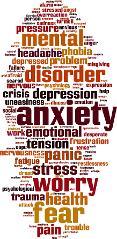 Anxiety attacks over 25 years with depression
"Pollin gives so much of herself. Having dealt with other professionals briefly in the past, I know where I will always go in the future. You help make a person feel in control of themselves to find the cure that is within. You instilled a confidence in me to achieve my own goals and I am more positive about controlling my stress levels. I feel more assured of myself now. Thank you for being you and a good listener. This is certainly the therapy that works for me. God Bless you." R.G
Depression and Anxiety
"Pollin is well informed, well educated and listens and remembers everything I tell her. She is understanding, experienced and has helped me understand the depression that inflicted me. I found her easy to talk to, gentle and intuitive. She really listened and got to the bottom of the problem. I am happy and much more relaxed." A.S.

Depression 1
"I feel like this is the most neutral place I have ever been in. No matter what I bring into and say to you in this room, it just comes out and goes "POOF" into the space around me." M.

Depression 2
"Making the decision to visit with Pollin has without a doubt been the most worthwhile investment I will ever make in myself. I felt extremely comfortable confiding all my issues to her and she has been able to give me the skills to move forward into a new chapter of my life with a far brighter outlook." R.S.
Depression 3
"Pollin is a person - not just a therapist. She changed the way I see life in so many ways. I feel more positive and so much more sure of myself. I know how to handle my troubles and I know how to stay positive. Pauline listens and acts. She does not just listen. She actually hears what you say and mean. She does not waste time, and she does not make you feel you have to hurry." M.E.
Panic attacks, fear of spiders and reproductive health
"I would say that Pollin is extremely good and professional, giving a real alternative to the usual on going drugs that the doctors prescribe. The results work without any side effects or on going treatments. I found Pollin to be very trustworthy.I feel more confident and I have learnt how to relax. I have also improved in other areas of my life. At first, I had reservations but in the first session with her, I realised that she is the real thing. Pollin was good at listening beyond the words. I went there for a problem and she found / solved others issues as they appeared.You can be healed in an easy way without drugs. And in the end, you have a very rich experience. Thank you very much for all you have done. All the best for now and the future." L.M.
Suicidal thoughts, helplessness, anxiety, depression, panic attacks
I came to Pollin in a state of acute helplessness, my life's experiences through childhood and subsequent hurtful marriage all boiling over and leaving my life in absolute paralysis.
I had experienced an awful two years of trying to access some sort of treatment via the Auckland mental health (public) system, only fully realising after 2 years of desperate attempts with them that the more you required proper counselling and treatment, the more harmful to you they could be. I felt convinced at this stage that for me there was no path out of this complete darkness, leaving my days so riddled with anxiety and depression that I was confined to my room, suffering a panic attack even to walk down the hallway to the toilet. I was suffering many physiological symptoms as a result of this ongoing and relentless anxiety/depression, the most predominant of which was acute pains in my stomach and abdomen area and a feeling of extreme fatigue in my body from the onslaught of adrenaline, constantly pumping through me as I lived in fight or flight mode; my body was literally under attack. At this time I was contemplating suicide on a daily basis, very much fantasising about the relief that ending my walk on this earth would bring to my aching spirit.
When you have come from such a horrible place, it's very hard to articulate in words that seem appropriate my experience of Pollin. I do not profess to have understanding beyond the idea of her methodology, nor will I try to explain it other than what I experienced as a client. Many people who are damaged require such individualised attention in order to make true progress, "off the shelf" process will not work in many cases; Pollin is one of those that truly understand this. Her very multi-dimension method of psychiatry, body talk and hypnosis has profoundly affected me in a positive way. I am not saying I walked into her office in the condition described above and walked out 100% cured, but in 3 visits and a lot of effort, I have come from the state above mentioned to now having just started a degree at university.
What Pollin did in working with me on those 3 visits was to remove the massive pains in my stomach and abdomen and help rewire parts of me to help me see possibility in myself and my life where previously I could see only darkness; Pollin helped me see the possibility of a future that looked better than I would have ever thought possible. With continued hard work, I am making steps in that positive direction now. All that... only 3 visits with this amazingly insightful, special and unique practitioner; if you find yourself lucky enough to even have heard of Pollin Kamell, lucky enough to be pondering whether to access her for help, I believe you have just found your very best chance at a new beginning. I speak of a scenario that is very much high on the spectrum of human damage; but where ever you find yourself in this spectrum of human difficulty and pain, have a little smile inside as you hold up Pollin's card and phone her now!
While I am still challenging very much some extremely hard wired negativity, bashed into me from childhood, I am indeed challenging them and feel now I am making progress into the light more and more. I still have days where it seems all too much, but I know it's because I am meeting head on these stubborn old belief patterns.
The difference now is I actually feel like I am pushing through in the right way and the future possibilities seem almost too scarily good to consider!! (But I bloody well am considering them☺)
Mark F (Tauranga)