Addictions and Substance Abuse
In this brief outline about addiction, I aim to help you view addiction with a wider lens that will hopefully open up your mind to enable you to recognise the nature of events that controls you or someone you care for. Only through viewing the problem from a different perspective, can we truly help some one move from being on 'the road to recovery' to learning to make choices on ' the road to empowerment', and ultimately living a life of empowerment.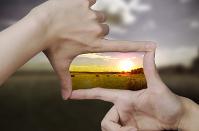 When you focus on what is within your vision, you will get to exactly where you intended.
Addiction comes in many forms. Some addictions have negative consequences while others are have beneficial outcomes. In general society, there seems to be some addictions that are tolerated as acceptable and may even be encouraged, while other addictions are frowned upon and judged.

Addictions that are viewed favorably by society include addictions to work, exercise, success, power and money, whilst addictions that are considered to be problematic encompasses addictions to drug, alcohol and cigarettes. Other addictions that carry a negative connotation include addictions to spending, gambling, sex, abusive relationships and the list goes on.

Before we begin to address an individual's addiction, it is important to identify the nature of what is underlying one's tendency to become addicted. Of the individuals I have had the privilege of working with, I have found them to be highly intelligent and/or acutely sensitive in nature.
The addiction often presents like an obsession to fulfil a gap in one's personality that requires attention. Addictions can present themselves as:
Coping mechanism - avoidance, distractions, to numb pain, feel powerful, breather.
Replacement of one's connection to the self - Often there is a sense of incompleteness, dissociation, removed from reality or lack of awareness prior to the onset of addiction.
When an individual engages in any form of addiction, I view it as their consciousness setting up an alarm system and pressure release solution to deal with an ongoing issue that has been left unattended.
It is very much like a red light flashing on the dashboard of your car ... informing you that the fuel level is running low or that the radiator is heating up. Whether you blame the flashing light for distracting your ability to drive or whether you actually stop to deal with it makes a huge difference.
A few words from someone who has returned to a fulfilling life
and is embracing a bright and promising future
.
Meeting Pollin was a gift of a high power at the time in my life I needed it most.

I have suffered from substance abuse issues for half my life. Throughout this time I've tried conventional therapies with psychotherapists, psychologists and addiction counselors. Which basically would involve an endless amount of sessions to discuss trauma, guilt & shame; all of which only left me feeling worse after the sessions.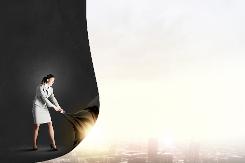 When you successfully peel away the darkness, the brightness of your future awaits and welcomes you.
To say that my time with Pollin was remarkable would be a vast understatement. Finding the words to describe her method is hard but the amazing thing is that in the first session alone, I believe she guided me through an internal process that resolved my personal issues right back through my life without discussing or going into detail I was walked back in time to facilitate a transformation from blockages and fear into empowerment and freedom.

In only a few sessions she facilitated a healing process that was quick and clear. It cleared away over 40 years of baggage and transformed the heaviness into a lightness that I still have today.

Her method is cutting edge, instant and powerful.

Thank you, Pollin for sharing your gifts with me, on my journey to find healing.

Rya (Auckland)
Privacy Policy In accordance with the Privacy Act 1993, all personal details have been omitted or changed to protect client identities and privacy. Names used are not associated with the real persons in anyway. The case scenarios given here are meant as examples of the areas that hypnotherapy can help in and how. The case scenarios are outlined to indicate the extent in which different cases can benefit from therapy in its own way. The examples are only brief to maintain safety for all involved. If any scenario has affected you in any way, please contact Pollin Kamell as per "Contact' page.
Copyright © Copyright 2005-2020 Pollin K Kamell All Rights Reserved. This content may only be copied in part or in full, with copyright, contact, creation and information intact, with permission from Pollin Kamell.. If any other use is desired, permission in writing is required from Pollin Kamell herself. All images are fully copyrighted and are attributed to their respective artists as attained through 123rf.com, fotolia.com, dreamstime.com, dollarphotoclub.com and istock. No images shall be downloaded and/or reused in printed or digital format.
Disclaimer: The entire contents of this website are based upon the opinions of Pollin Kamell, unless otherwise noted. Individual articles are based on opinions of the respective author, who retains copyright as marked. The information on this website is not intended to replace a one-on-one relationship or consultation with a qualified health care professional and is not intended as medical advice. It is intended as a sharing of knowledge and information from the research and experiences of Pollin Kamell and her community. Pollin Kamell encourages you to make your own health care decisions based upon your research and in-depth consultation with your qualified health care professional.