Are you ready to step up to the next level of your development?
Awaken the 'real authentic you'.
Discover the hidden part of you that will blow your mind away.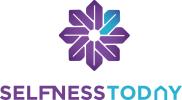 Where it all begins with you
Stop running in circles. There is nothing wrong with you.
There is no greater 'guru', mentor or healing technique better than that which is already available to you. Revive that connection so that you can tap into that powerful force of consciousness and your search is over. Success, happiness, health and peace is yours without bounds or conditions - should you choose it.
Stop looking outside for answers.
Reconnecting and returning to your amazing innate wisdom is relatively simple when you know how to recognise and read your personal roadmap.
Give us a call! Together we can discover what the real you is capable of.
"This treatment works really fast its incredible. I have come so far in such a little time."
"Pollin is a person - not just a therapist. She changed the way I see life in so many ways.
M.E. (North Shore)
"Thank you for your help. I feel as if you have given me a kick start on my journey. Things are flowing well and I am again in touch with my inner self. Everything has healed and I am feeling wonderful."
B.S. (Auckland)
My sessions with Pollin were immediately effective and intensely powerful. I was not able to meet with Pollin in person, but rather attended the sessions over Skype, which was no less powerful. Even after only talking to her for the first time, things began to change.
K.T. (Japan)
"Making the decision to visit with Pollin has without a doubt been the most worthwhile investment I will ever make in myself."
R.S. (Auckland)
"If something is troubling you, having a session with Pollin is definitely worth it."
N.T. (North Shore)
"Her insights and knowledge are abundant and true. One thing I 'saw' was, that most 'therapies" do not address the root - the truth. Pollin's work does."
M.R. (Auckland)